Los alemanes, LORD OF THE LOST regresan en 2022 con un nuevo EP, The Heartbeat of The Devil. Saldrá a la venta el 6 de mayo de 2022 a través de Napalm Records, y el EP no sólo incluye dos versiones de su tema principal, que se publicó por primera vez en el último álbum de la banda, la obra maestra conceptual JUDAS, sino también tres versiones que reflejan la actitud libre de la banda.
Hoy, la banda ha lanzado el primer tema versionado del nuevo EP: una versión de "Judas" de Lady Gaga, una artista que ha inspirado al líder Chris Harms durante años. LORD OF THE LOST ha conseguido hacer suya esta canción manteniendo las estructuras principales de la misma, añadiendo sonidos de sintetizador retro, pasajes de doble bajo y una combinación de gritos gruñidos y voces claras.
Chris Harms sobre "Judas":
"Lady Gaga me ha causado muchas noches de insomnio en el pasado. Lo digo de forma diferente a como puede sonar al principio: sus canciones se quedan en mi cabeza y se pegan a mi corazón, como lo hacen pocos artistas. Allí permanecen, durante mucho tiempo. Por eso me resulta muy emocionante interpretar yo mismo una canción de este tipo vocalmente, sabiendo siempre que, en el mundo actual, no es imposible que el resultado sea escuchado por la propia artista original. Suena mucho a acción de fanboy: en realidad lo es".
Puedes escuchar esta nueva versión a continuación: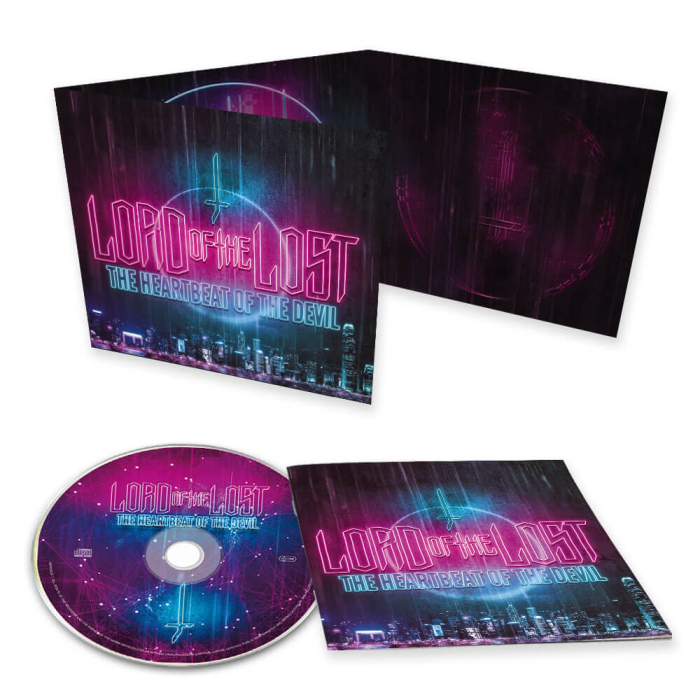 The Heartbeat Of The Devil track listing:

1. The Heartbeat Of The Devil (Single Version)
2. Judas (Lady Gaga Cover)
3. Children Of The Damned (Iron Maiden Cover)
4. Wig In A Box (Hedwig And The Angry Inch Cover)
5. The Heartbeat Of The Devil (Piano Version)