Luego del lanzamiento del single "Inner Call" y su participación en el festival Udara 2020, Halekin no descansa y vuelve con la primera versión de "New Reality Fest".
El festival nace de la necesidad que existe hoy de conectar con el público y mantener activa nuestra escena hasta que todo lo referente a la pandemia se vaya decantando.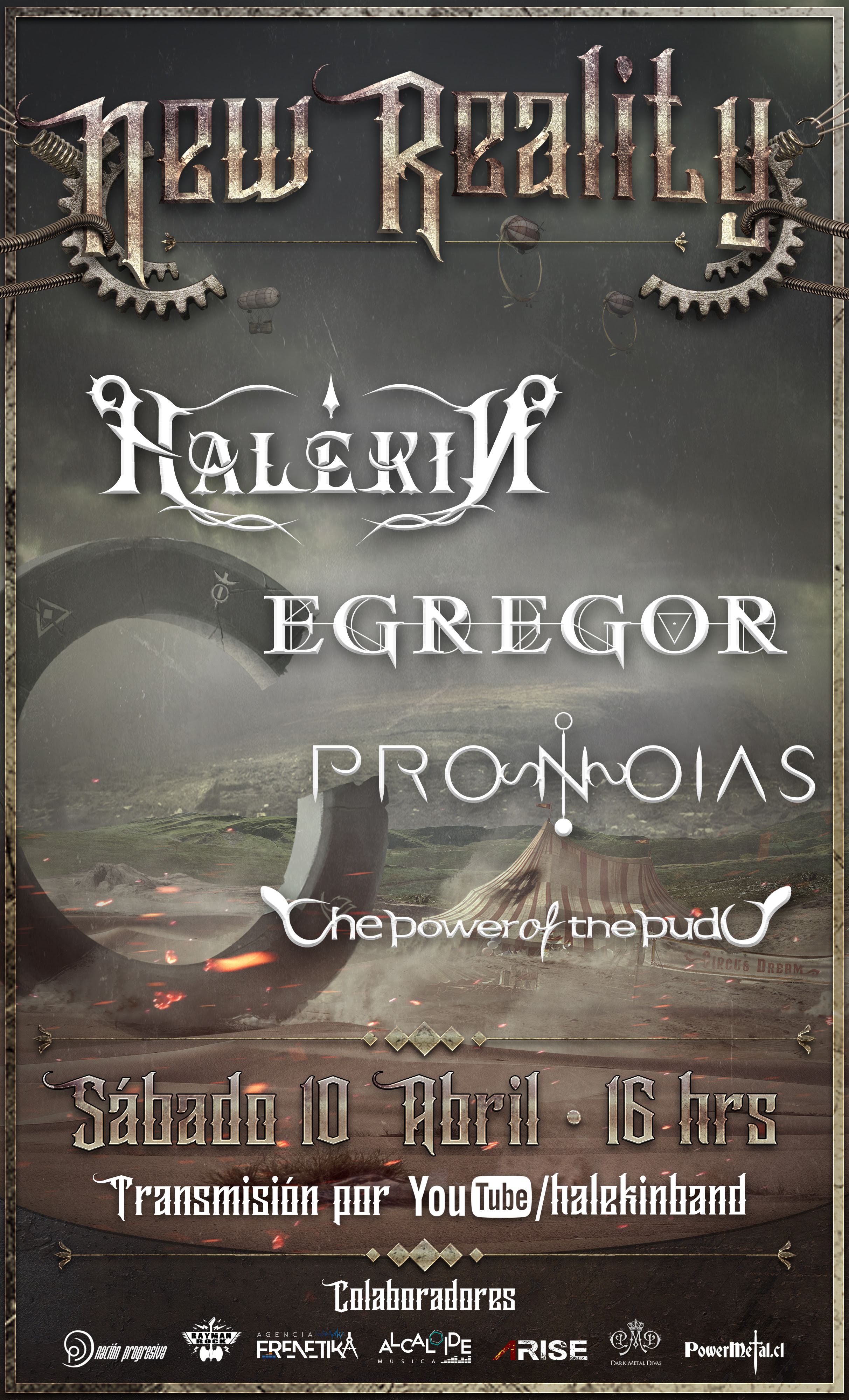 Este sábado 10 de Abril junto a Halekin, Egregor, Pronoias y The Power of the Pudú, podremos disfrutar de vídeos inéditos de cada proyecto, entrevistas y sorpresas, todo esto con la animación en vivo de Lilith Fernandez, comunicadora audiovisual y fundadora de Agencia Frenetika en Concepción.
New Reality Fest será transmitido en simultáneo a través del canal de Youtube de Halekin, y desde la cuenta de Facebook de cada banda y colaboradores. 
Bandas:
Halekin
Egregor
Pronoias
The Power of The Pudú
Colaboradores:
Alcaloide Música
Agencia Frenétika
Powermetal.cl
Dark Metal Divas
Raymanrock
Nación Progresiva
Arise Webzine
CCP Radio